Blue River - GOLD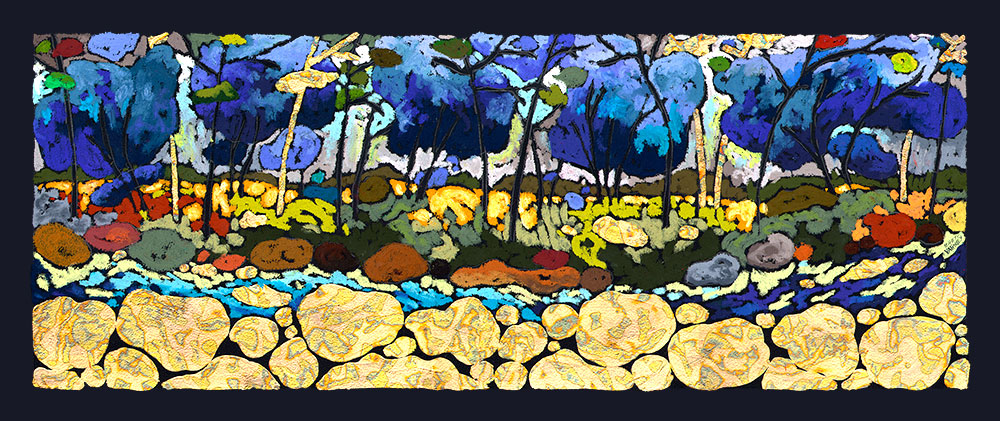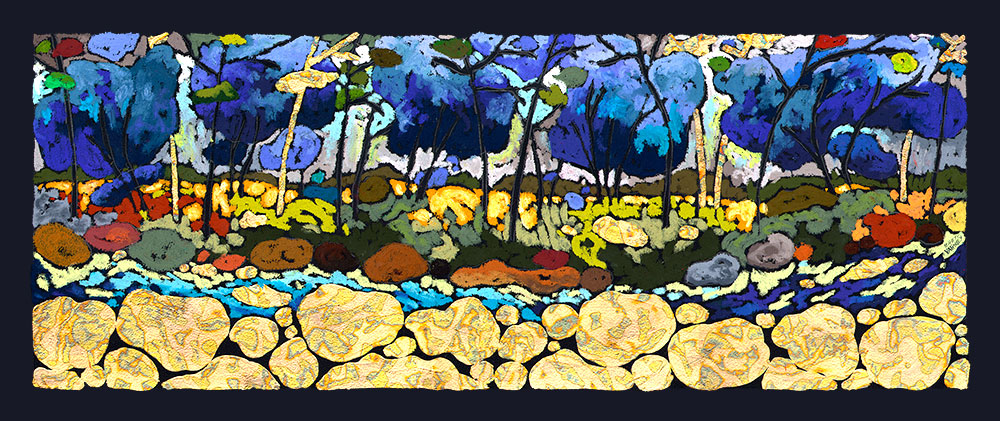 Blue River - GOLD
Island International Collection
Limited Edition Giclée - Gold Premium
Description:
Limited Edition Giclée Reproduction - Gold Premium Line | All Prices are in USD
Canadian shoppers can purchase by clicking here (links to a separate Canada Shopping Cart* ).

• I am pleased to offer the Island International Collection. This collection of my work is sold exclusively through galleries across the country and now, on my website as well. If you saw this piece at one of these galleries, please let me know in the shopping cart, so that they may get credit for bringing you to me.

Image dimension: 11"x29"
This item is only available as a Gold Premium print-only. Matting is not available.
Edition Size: 150 | Signed & Numbered by the Artist
GOLD PREMIUM FEATURES - INCLUDE:
Enhanced with Gold-tone Metallic Leaf. I hand-cut the leaf material and apply to the surface of the print - re-creating the look of the original.

Printed on thick (20 mil ), archival Hahnemühle 90% Bamboo / 10% Rag paper (A Green Initiative Paper: Enviro-friendly pulp + Wind-power used)

Higher print resolution: 2880dpi vs 1440dpi ( regular printing )

FREE SHIPPING ( regular shipping )

BONUS GOODIE: a surprise giclée print added to your shipment
* Canadian Dollar shopping cart hosted by Mal's E-Commerce ( secure.aitsafe.com )