6 x 24 Equinox Woods - ORIGINAL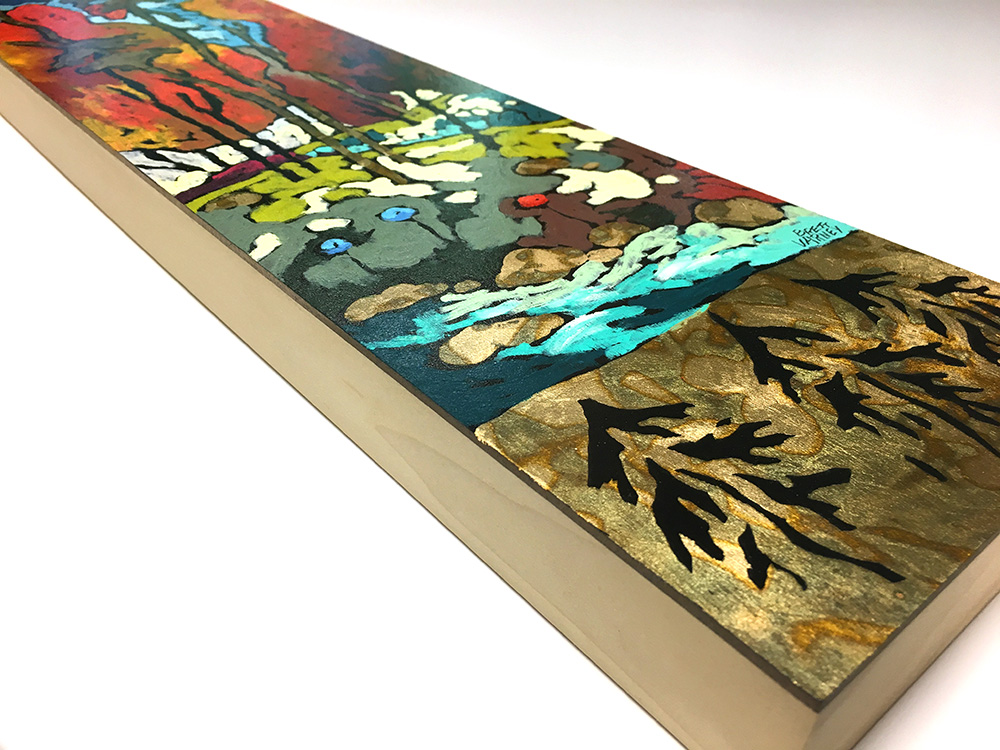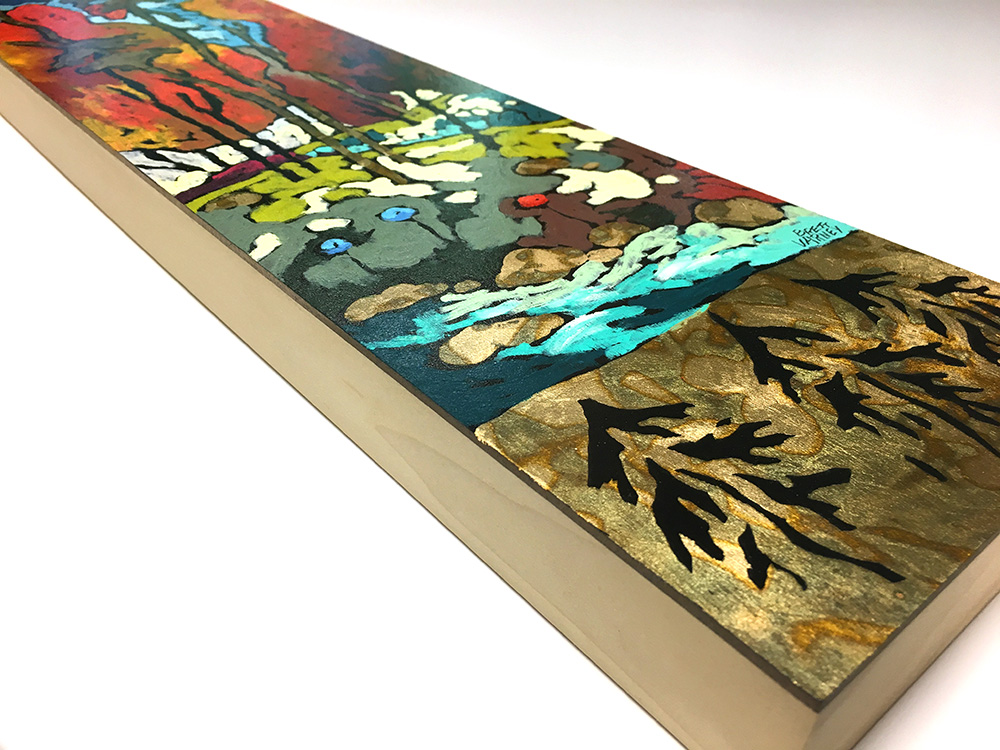 sold out
6 x 24 Equinox Woods - ORIGINAL
Description
All prices are in US Dollars
>>note: Canadian shoppers can purchase by clicking here (links to a separate Canadian Dollar Shopping Cart* ).

Original Vivid Oil Pastel drawing and gold metallic leaf by artist Brett Varney.

This original is on one of my 6x24 wood canvas panels. It is ready to hang. No glass needed. These small panels look awesome.
The oil pastel is protected by multiple layers of resin so that the surface can be wiped with a damp cloth, if needed.

I one of these photo outside, in the sunlight, on the gravel driveway as a backdrop.
The photo of the back, is before I added the hanging wire.

My painting panels are very sturdy, and are comprised of dense Masonite, coated with a black gesso. The frame of the panel is thick 1 ⅝" deep, poplar wood.

Signed on front and back by the artist.
* Canadian shopping cart is hosted by Mal's E-commerce ( secure.aitsafe.com ).